Home Owners Associations (HOA) are an important part of American life due to the intrinsic value that they provide to the individual home owners that live within the boundaries under the HOA purview. In fact, many home buyers look for homes that are within an HOA because of that increased property values that result from a well-run home owners association.
This value is typically due to the expectations of the community as voted upon by the members of the individual HOAs. Typically these standards involve not just standards that are required of individual home owners but more importantly the standards which are required to be maintained in the common areas under the HOA control.
Typically these common areas will include neighborhood entrances, retention ponds, and even recreational areas such as pools, playgrounds, and athletic areas. Under most circumstances these requirements include beautification of these areas.
This seemingly simple task of maintaining the appearance of the grounds can be complicated by the daunting decisions involved with determining what type of landscape features should be in each area whether it's turf, plants, flowers, trees, or even lighting and irrigation. Each of these then can cause further consternation due to the maintenance and upkeep that comes after the initial decisions have been made.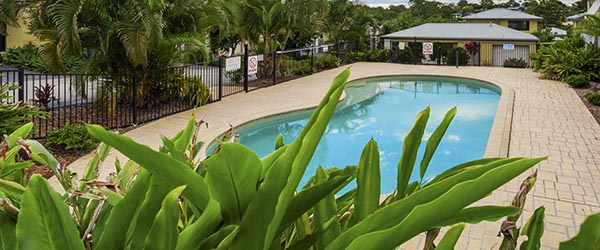 Common Spaces
Most home owners associations have various types of common areas. Typically these include: pool areas, playgrounds, picnic areas, athletic areas, retention ponds, and others.
Special Features
Many HOAs have designated special features at the entrance to their neighborhood or in various locations throughout. These features typically include water features and lighting.
The great news is that, regardless of the issue, Ultimate Image is here to support your HOA Landscaping needs. From the landscape design, to implementation, and even the maintenance of your trees, flowers, and shrubs, we've experienced it all and have the expertise to provide the highest quality service with excellence.
At Ultimate Image Land Care, we pride ourselves on putting the needs of the HOA first. We understand the importance of maintaining an HOA budget and the amount of coordination and communication that goes into it. As such we work with each HOA to determine which spaces need to be cared for and what budget has been allocated to provide that care.
Our design team makes sure that the final design meets not only the installation budget but more importantly the maintenance budget. After all, once the installation has been completed, maintaining the beauty of those common spaces continues for a much longer time. This is why we prefer to look at your property from a management rather than a maintenance perspective. Is your HOA common spaces not being managed well? Let us provide you a free consultation.
Get Your Free Consultation
What is HOA Landscape Management?
If you have had even a basic course in earth science, you understand that if it is green and grows in the ground, it requires not just water but minerals from the ground to nourish it. Additionally, if it is your goal as a home owners association to beautify your landscape then you may also want other features that enhance the beauty including special lighting or even water features like fountains that set your community apart.
HOA Landscape Lighting & Water Features
Ultimate image has worked with a large number of prestigious HOA communities through the years. We have been highly successful in managing the landscapes of each of these associations. In fact in many cases we have been able to make cost-saving recommendations to the HOAs based on our extensive experience. Some of these cost-savings have come in long-term savings on items like water features and lighting.
When we look at any project, we consider the entire life-cycle of project. This of course will include all aspects of the life-cycle. From design and installation to repair and replacement of new and/or existing water features and landscape lighting.
A simple example of these cost savings is seen in the replacement of older halogen based lighting systems with newer modern LED lighting systems. Not only does this make sense because you get brighter lights with less energy but those cost savings add up over time simply due to the efficiency of LED systems themselves.
HOA Landscape Irrigation
Ultimate Image has a team of irrigation specialists that work with your HOA to determine the most efficient and beneficial system for maintaining the healthy soil levels. We understand that irrigation systems can be an expensive part of your overall HOA landscape management plan. As such, we work with each HOA to determine the best plan of action for getting your irrigation system in top working order.
Whether we need to install a new system or retro-fit an older system with newer cost-saving technology, we have the experience and expertise required to get your job done correctly. Cost saving opportunities can include additional items like rain sensors to minimize water waste or more simple methods such as simply aiming all sprinkler nozzles in the right direction so that you are not watering the sidewalks and roadways.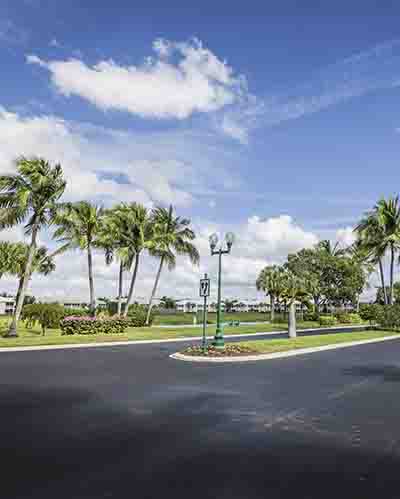 HOA Landscape Fertilization
At Ultimate Image Land Care, we are dedicated to the beautification of your neighborhood. After all, that is the primary value that is added by an HOA. With this in mind, we ensure this beauty by keeping the soil as healthy and fertile as we can. This is typically accomplished by verifying that the soil has the correct levels of each of the elements necessary for the growth of each individual item in the landscape design.
Whether it is trees, shrubs, flowers, fruit trees, or simply the turf on which the children play, we make sure that it is not just healthy but safe for all those who enjoy those common spaces. This is why we use our custom blended solutions that are intended to fit the design that has been implemented within your community and not a one-size-fits-all solution that can sometimes leave elements of the design burnt up or malnourished.
HOA Landscape Maintenance
We have a myriad of clients on various regular service plans. Regardless of the types of service that you choose, we have regular crews that handle items such as lawn care, minor pruning, edging, weed-eating, and basic property appearance. Additionally, we provide specialized service crews that provide more time intensive services like irrigation, lighting, and major pruning efforts.
Additionally, we have teams that specialize in seasonal maintenance. These typically include season-based services like annual or semi-annual leaf clean up, flower replacement, and even mulching and bark-dusting. These are always scheduled based on the current year weather patterns to ensure that all the leaves have fallen and the newly planted flowers won't freeze or get burnt up because they were planted earlier than necessary for this year's weather patterns.
HOA Landscape Relationships
Since Ultimate image is in the business of maintaining your property on a year-round basis, relationships with both the land and the HOA are our top priority. It is for this reason that we offer our clients both annual and multi-year service agreement options. It allows us to provide service consistency for your HOA Landscaping needs.
Additionally, your account manager works with your HOA board to ensure that we are communicating effectively, meeting home owner expectations, and prioritizing treatments, enhancements, and repairs properly.
We provide the best HOA landscaping and lawn care services in the Orlando and Central Florida area. Don't pay too much. Contact us today for free quote.
Get Help Now